mushbubbles posting in

creativity
I've had an old sweater from Goodwill lying around and I've literally NEVER worn it. I realized the only reason I kept it was because I LOVE the fabric. So I decided to make something out of it.
I made this cute purse by hand (my sewing machine's tension is off and I can't for the life of me figure out how to fix it) and it didn't take long at all!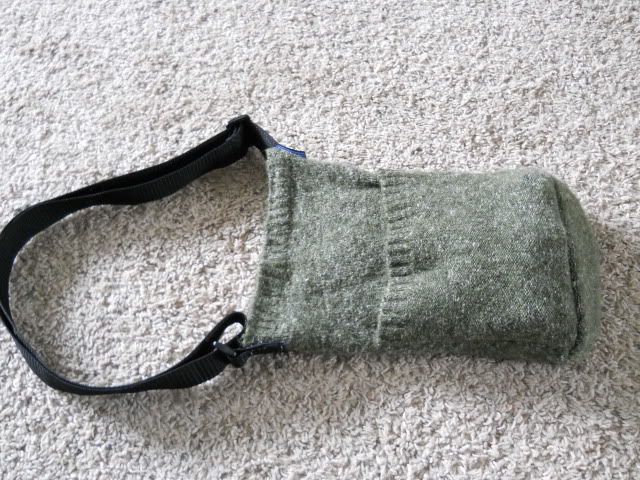 I cut the strap off of an old lunch box that I never used and it's perfect! I love adjustable straps.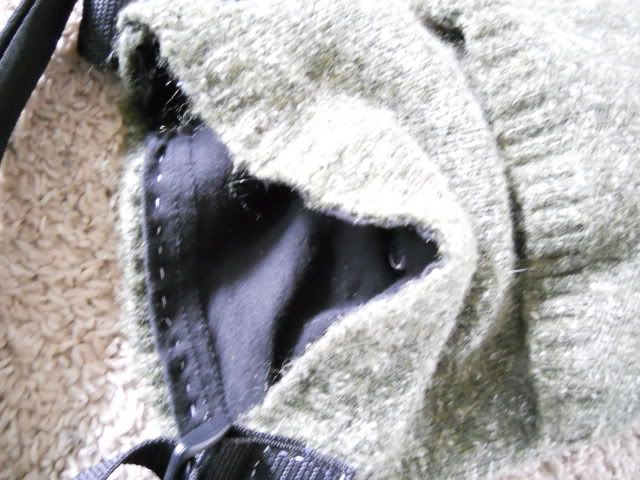 The inside lining is just an old black t-shirt.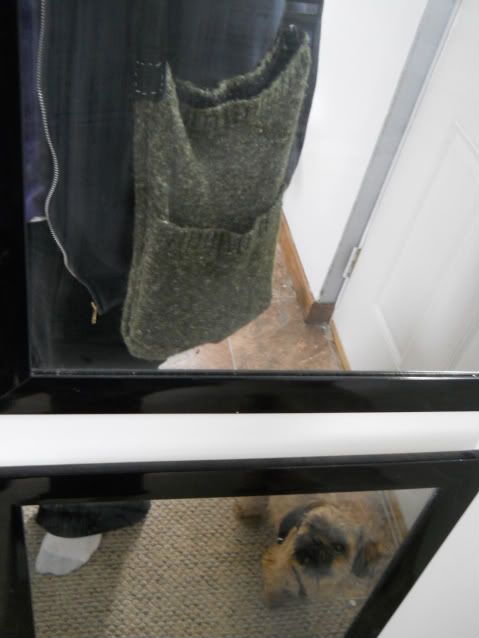 It looks better when there is actually stuff inside of it, haha :)
My dog says hello!