reishka posting in

creativity
x-posted to my own journal (directions on how to DIY this beauty for yourself are also there)
The glue will take another 24 hours or so to fully cure, but at this point I have a functional, hanging, necklace board. This is so much nicer than having my necklaces hang off the corner of my mirror. Besides getting tangled it just looked janky. SO. Photos, ho!
This is right after I glued on the glass tiles and screwed in all those doggone hooks. Might I recommend pliers? They will save your fingers, big time. Hooks are about 1 inch apart.
All hung up! As you can see, there is definitely room to grow my collection.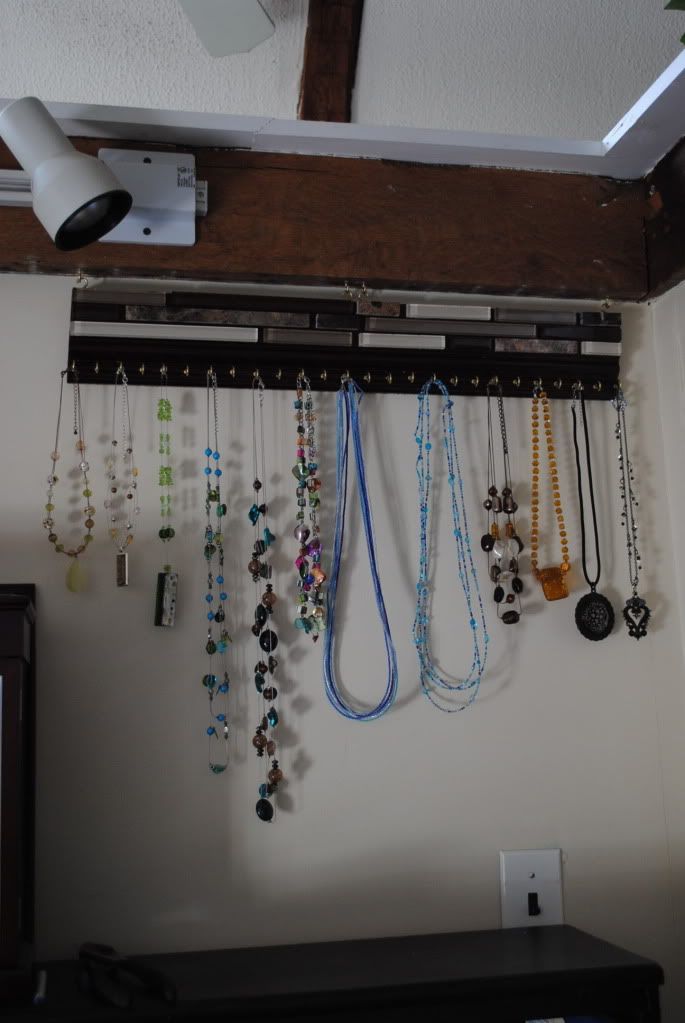 I like these photos better because it really highlights the reddish undertones in the stain. I absolutely love this kind of colour... I don't know if you can tell from the photos, but the stain is almost the same colour as the jewelery box that I bought years ago.